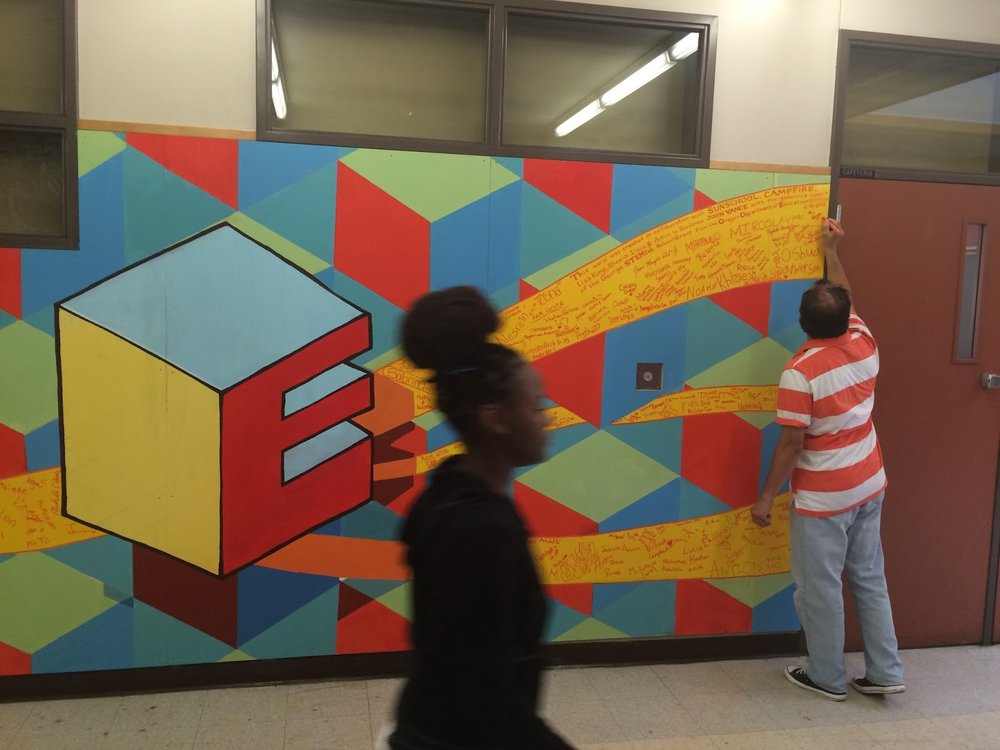 As well as creating my own work and taking commissions, I also work as an art educator in collaboration with youth programs to bring positive and meaningful collaborative art-making experiences to schools and other youth learning centers through the creation of unique collaborative mural projects with students and faculty. I will work with your school or organization to create a custom collaborative mural curriculum that matches your specific schedule and needs.
Not only do these projects provide opportunities for building self-confidence, communication skills, self-expression and a sense of empowerment to those who participate, they also leave behind a visual legacy for the school and community to appreciate into the future.
PROJECTS:
George Middle School, Portland, OR
Village Home Learning Center, Beaverton, OR
Brewster Academy, Wolfeboro, NH
SEND ME A MESSAGE TO SET UP A FREE CONSULTATION!